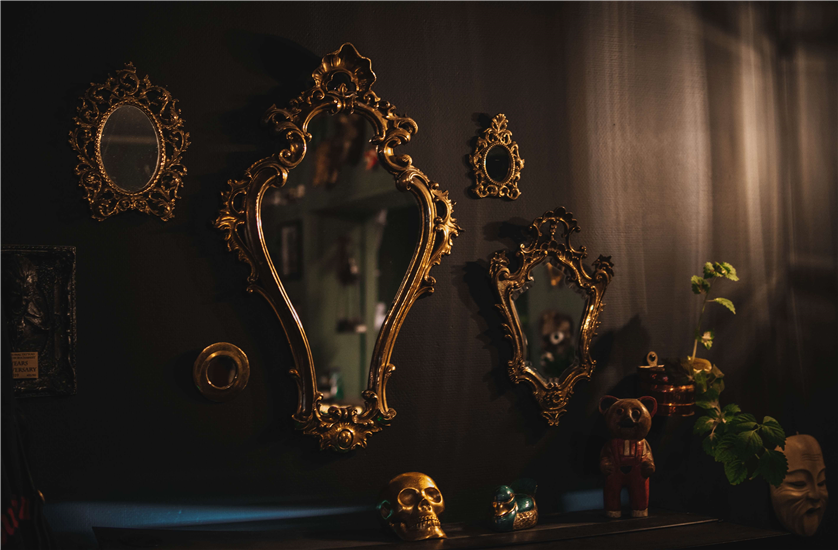 Mirrors have been popular practical and decorative items for decades. From dressing tables to wall mirrors, there are plenty of styles available to add an attractive vintage touch to your home.
However, like any piece of antique furniture, mirrors can get damaged or become dirty over time. Whether you've recently purchased an antique mirror or are looking to sell one, you need to know how to look after it to ensure it looks its best.
Here's how to look after antique mirrors.
Is Your Mirror Really An Antique?
To start with, you need to assess whether your mirror is really an antique. Many mirrors are made to look antique or feature vintage frames with new glass, which can be a result of damage to the original glass or because someone wanted the mirror itself to provide a more flawless look or reflection.
Typically, a mirror must be at least 100 years old or produced before mass manufacturing to be classed as an antique. You can usually spot a genuine antique mirror by looking at the quality of the glass. Antique mirrors will have more flaws in the glass, including creases, bubbles and spots because of the way they were manufactured.
There may also be a maker's mark on the back of the frame, or elsewhere if the mirror is attached to a dressing table or other item of furniture. This mark will allow you to find out who made the mirror and when it was made.
Should You Restore An Antique Mirror?
It's generally a good idea to steer clear of doing any restoration work yourself, as you can cause damage or devalue your mirror. In some cases, your mirror may actually be worth more as it is rather than restored, so it is worth consulting an expert.
Antique mirrors can be freshened up so the glass doesn't need to be fully replaced - as doing so can drastically reduce your mirror's value. However, if the glass has a lot of spots or misty patches as a result of de-silvering (when the silver backing lifts and is worn away, often due to moisture) it may be worth having the silver on the back replaced. It's worth noting that this may accentuate any flaws or scratches on the glass.
If the frame or furniture the mirror is attached to is damaged, this may be another story. Furniture in good condition tends to sell better, but repairs need to be done carefully in order to preserve the value. If the furniture is too damaged, it may not be worth restoration unless it has sentimental value.
How Do You Clean Antique Mirrors?
You should avoid using harsh and abrasive cleaning products on antique mirrors as they can damage both the frame and the glass. Instead, simple methods are best in order to remove dust and dirt but not the varnish on the frame.
Start by dusting the frame of the mirror with a clean microfibre cloth. If the frame is ornate, you may want to use a soft brush to get into any difficult areas.

Clean the glass itself with a solution of one part white vinegar and two parts water. Gently rub this over the glass in circular motions before buffing it with a dry cloth.

Clean the frame with a damp cloth before drying it carefully.

If the frame is made of wood, you may want to use a wax or cream to polish it but avoid spray polish.
Where Should You Store Antique Mirrors?
If you are using your antique mirror, you want to make sure it is positioned in the best place to keep it protected and looking its best. This means putting it somewhere out of direct sunlight and away from a heat source like a radiator. This will stop the wood from drying and the colour from fading.
If you are storing your mirror, be sure to clean it first to make sure there is no dirt or debris that could damage it over time. Wrap the mirror in acid-free tissue paper before covering it in bubble wrap. Ideally, you should then place it in a suitable box for added protection and mark it as fragile.
Mirrors should always be stored vertically and leant against something to stop it from falling. Storing your mirror horizontal increases the risk that something will be put on top of it, which could break the glass or warp the frame. You also need to make sure your mirror is stored in a suitable climate, as it shouldn't be exposed to heat, high humidity, extreme cold or dryness, as this can all affect it.