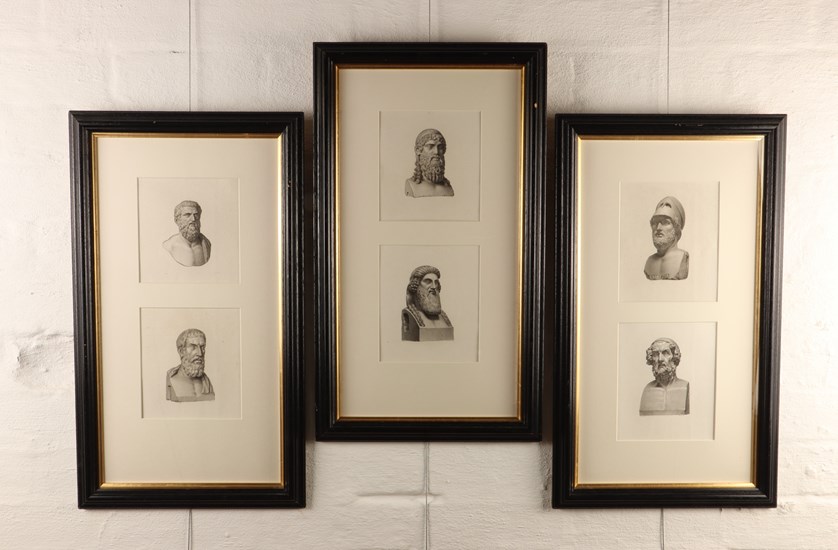 Take a closer look to understand the quality and importance of these engravings
---
The Artist
William Alexander was an artist and master illustrator who became the first keeper of the prints and drawings at the British Museum from 1808 until his death in 1816.
Alexander began his career as a junior draughtsman with Lord Macartney's Embassy. Also called Macartney Mission, the Macartney's Embassy was a British mission that travelled to China in 1792–93 to secure favourable trade relations for the UK. Headed by George Macartney and was sent by King George III to the Qianlong emperor. In all the Embassy consisted of over 600 people, amongst the skilled trades people, translators, diplomats and trade negotiators, was the illustrator William Alexander.
Alexander illustrated the Qianlong emperor preparing to meet with George Macartney and his mission shown below.
In addition to this, we also know that Alexander illustrated the Chinese military forces waiting to welcome the Macartney Embassy in 1793, below.
Having established himself as an illustrator with this diplomatic mission, Alexander's enhanced status led to his appointment at the British Museum. Prideaux, one of Alexander's contemporaries, described him as that Alexander was "an excellent draughtsman" noting, "his illustrations are of considerable value".
---
The Publication
These engravings are from an original publication "A Description of the Collection of Ancient Marbles in the British Museum with Engravings", which was printed by W. Bulmer & Co and sold at the British Museum between 1814-1821 after illustrations by William Alexander.
The publication set out to carefully catalogue the marbles in the Museum's collection. The descriptive detail included their places of discovery, the history and achievements of their subjects and the detail of their condition. The opening comment in the publication "Particular attention has been paid to distinguish and point out those parts which are not antique" demonstrates the authenticity and accuracy of the engravings. Make no mistake, this catalogue set out to illustrate, describe and represent in high detail the artifacts and achieved that. It is no exaggeration to describe engravings from this publication as detailed and very fine indeed.
---
---
The Frames
The handmade bespoke wooden frames for these prints were made in the late 20th century by Fine Art Trade Guild members Robson Miller Gallery (Worcester).
Now around 30 years old, these frames were clearly commissioned to enhance and not detract from nor overpower the engravings they so elegantly display.
A welcome detail to this set is the gold fillet is mounted behind the glass> While it is not usual for the fillet to be behind the glass there is no doubt that this adds to the overall gloss of this set and has the additional bonus making it easier to keep the frames dust free!
---
To purchase or make an enquiry, please see Lodestar Decorative sale page here.
---