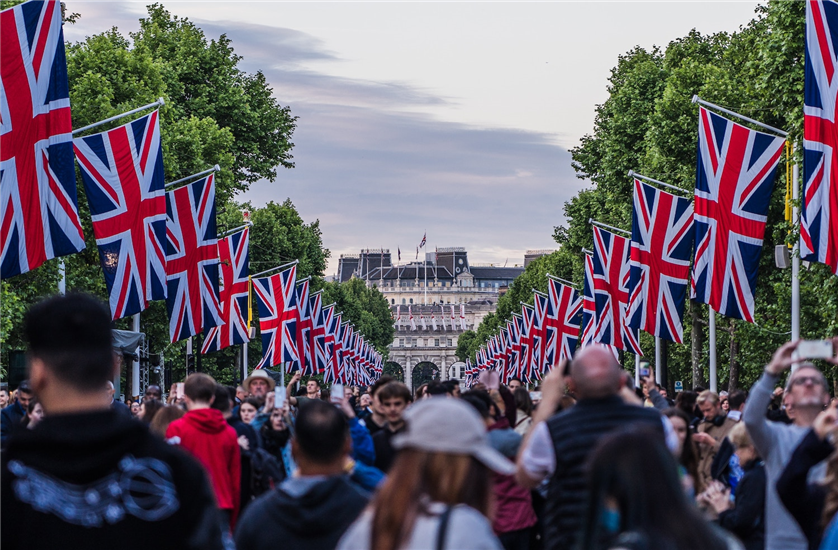 The connection between coronations and antiques is rooted in the long history of royal traditions and ceremonies. Many of the items used in the coronation ceremony are considered priceless antiques and are among the most valuable items in the royal collection.

The crown jewels is one of the most famous antiques in the UK – and the world – today.

In addition, commemorative items such as china, glassware, medals, and coins have been produced for coronations since the 17th century. Over time, some of these commemorative items have become valuable antiques sought after by collectors and enthusiasts around the world.
Commemorative china and glassware
When you think of royal memorabilia, plates are the first thing that comes to mind. They hold a special place in the hearts of British people who have been collecting commemorative china and glassware for many years.

The coronation of King Charles III this year has already been immortalised in plate form. In fact, it's possible to buy whole tea sets complete with commemorative teapots and milk jugs.
These items are relatively cheap – you can get a King's Coronation plate from Emma Bridgewater for just £20 or a Sophie Allport mug in fine bone china for just £14.50. The question is will they be worth anything in years to come?

In truth, it's unlikely. These pieces have been produced in mass quantities, so it's doubtful they'll ever be valued as anything more than a sentimental reminder of a moment in history.

The most valuable pieces today are those that are rare or have some other significance attached to them. A plate from King George III's coronation in 1760 is likely to fetch around £7000 at auction today.
Coronation medals and coins
Medals and coins are also popular among collectors of royal memorabilia. A set of uncirculated coins from the Royal Mint commemorating King Charles III's coronation will set you back £50.

If you're willing to invest an even greater amount, the Royal Mint has coins and medals with a much higher price tag.

The 2023 United Kingdom Gold Proof Commemorative Coin Set will set you back £7,845. Only 150 of these coin sets have been made, making this one of the more exclusive items available to buy.
Other coronation antiques and collectables
Of course, the true value of collecting royal memorabilia is in the joy it gives the collector. Moments in history, like royal weddings and jubilees, attract people to the sentimentality of collectables.
Books, stamps, tea towels, and postcards are sold to collectors and royal enthusiasts worldwide in their hundreds and thousands.

The King's Coronation in 2023 is no different. It's possible to find the King's portrait on almost anything, from baubles and biscuit tins to fridge magnets and wooden chopping boards.

As a nation, we've been obsessed with collecting royal memorabilia since the coronation of King Charles II in 1661. More than three hundred years on, and we're still collecting plates, cups, and coins.

As we prepare to celebrate the coronation of another Charles, sales of commemorative items are set to soar; just don't expect to see a return on your investment in the short term.