Thank you, you have successfully joined the mailing list
Become a Seller

with us today
Please click here if you would like to apply. Members must be full time and professional Sellers, and carry sufficient stock to be able to regularly contribute to the site. Items must be of good quality, in good saleable condition and as described. Good, clear photographs are very important and we run a strict policy as such.
Apply now
EBONISED
FONTAINE DECORATIVE have added some new pieces of ebonised furniture and they are strikingly chic. Ebonising wood actually started as early as the 16th Century, but only became more mainstream in the 19th Century. The pieces shown are from then and the early part of the 20th Century. The great thing about black painted furniture is that they will literally fit in well with almost any other colour or scheme and if you don't want to add more, you can always go for black accessories like lampshades, or rugs and of course ebonised frames to use with photographs and paintings. Click here to view FD Storefront of items.
View ...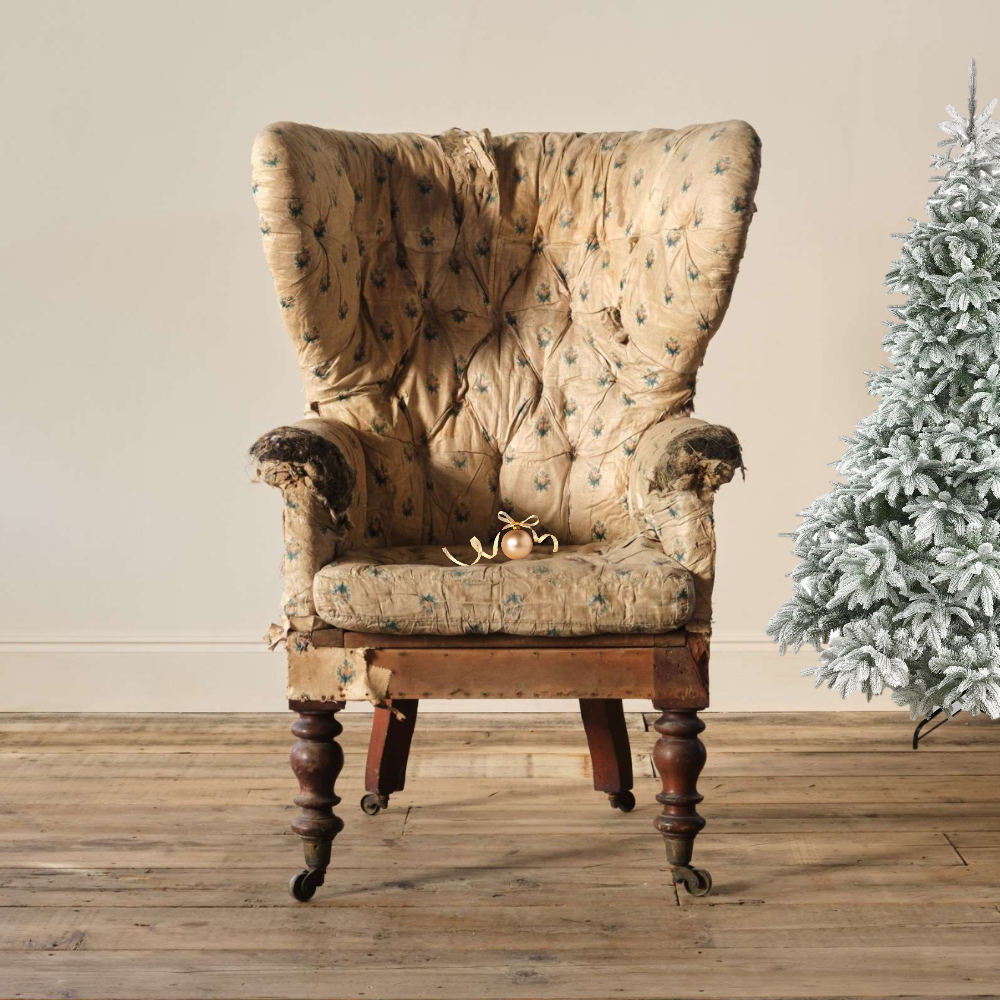 TO RE-UPHOLSTER OR NOT
When it comes to deciding to re-upholster a sofa or chair, it's usually a cut and dried decision, depending on the wear of the fabric and condition of padding, but occasionally you see a piece of furniture where time has simply woven it's magic and left a piece looking so original and perfect in its worn state, that you stop and think, can I live with that? Do I really want to interrupt that 'look'? In the case of this wonderful antique wing back armchair, it would be the latter for me. There is just something about it, like an old cottage that you can restore, but it will never be quite the same.
View ...
Featured Seller
MERCHANT & FOUND
UK FAIRS CALENDAR
The best place to discover and keep up-to-date with all the UK Fair news and dates, is ANTIQUES NEWS & FAIRS, run by Gail MacLeod. A really useful site, for discovering the various Fair organisers, and a great way to keep up with many of our Hoarde Vintage and Decorative Collective sellers throughout the year at these outdoor and indoor events. It is also really useful for visiting Dealers and Designers from overseas and if you need any help with assisted shopping at some of the events, then speak with Gail as she can help you arrange that.
View ...